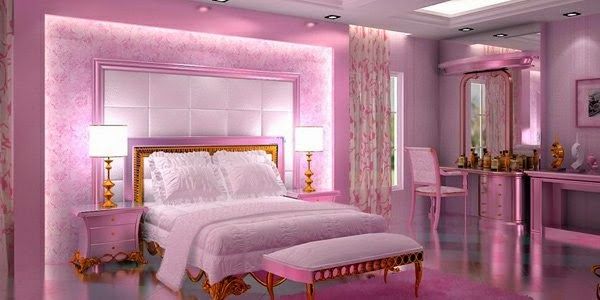 Interior decoration has become an essential part of personal and commercial spaces. A space that is well planned, organised and executed has great aesthetic appeal to it. The colours, furniture, lighting and everything in a particular space must blend in and stand out to be exquisite. A perfect interior decoration is desirable and with the realization of that, there are several interior decoration companies in Qatar to serve this purpose. Owners do have an idea as to what they want but may not always know how to achieve that look at prices without overdoing their budget. You can also find more ideas at www.deejos.co.in.
Walls, colour and furniture are all part and parcel of the interiors that are well thought of but very often the ceiling is left out as a wide gaping space. The ceiling is the widest and most unimpeded portion of the room and there is so much that it can contribute to adding style and elegance. Look at historic palaces and you would want to have those painstakingly engraved ceilings in your homes. That could be really expensive. Nowadays we have false ceilings to enhance that space as elegantly as we'd like to. False ceilings may be made of wood, glass, gypsum, fibre or plastic as suitable.
Earlier gypsum boards available for ceilings were difficult to install but now with advancements in the field of architecture, these are designed such that people can get it installed with little help from professionals. Gypsum ceilings are available in all possible designs and patterns imaginable. These decorators visit the location and provide 3D CAD drawings and allow the customers to approve of what is being done and make changes according to their preferences.
Why Gypsum?
Gypsum is a naturally occurring soft mineral which chemically is composed of calcium sulphate dehydrate. They may also be found in the crystalline form. Being abundant in nature and for its versatility, it has found ways to be employed in several ways especially in construction, fertilizers, binders, dentistry, etc. Gypsum was used as early as ancient Egyptian times in the making of sculptures. Gypsum can also be synthesised by the flue gas desulfurization (FGD) method utilizing flue gas emitted from fossil fuel run power plants. This method prevents the accumulation of gypsum in landfills and is put to good use.
An average American home is believed to be constructed of at least 7 metric tons of gypsum. Gypsum can easily be moulded into desired forms. They can be treated with other chemicals to enhance their properties. Gypsum is fireproof which is desirable in constructions. It is a good insulation material. Gypsum mineral is non-toxic and safe.
Gypsum ceilings:
Gypsum wallboard also known as sheetrock or drywall is made of gypsum sandwiched between two thick sheets of paper. Although gypsum wallboard is fireproof, it is prone to damage by moisture and so it is used as walls or ceilings only in the interiors of a building. Drywall can be fixed onto existing walls or metal or wood with the help of drywall screws. The space between two panels is filled with drywall mixture and taped with drywall tape. The joints are then sanded for a smooth finish and primer paint is painted on the wallboard. This can be then painted or textured as suitable.
Gypsum ceiling tiles are smaller in size than gypsum wallboards. Ceilings made of gypsum ceiling tiles are also called suspension ceilings or suspended ceilings. Suspended ceilings have a lattice or framework suspended from the ceiling with the help of wires. The gypsum ceiling tiles are then fixed onto the framework. Gypsum ceiling tiles are available in a wide range of patterns to please aesthetically and also to fulfil acoustic purposes. The framework will need to be installed by professionals while placing the tiles can be accomplished by owners themselves, if they'd like to.
The best gypsum interior decorators in Qatar should be able to assist you in planning your desired space in the best possible and economic manner.You can get many ideas from metaskapes.com
Advantages of false ceiling
Aesthetic beauty: They offer a wide variety of designs and patterns to choose from. They can be modelled according to preference. They can be painted with any colour of choice.
Acoustic purpose: It is used in soundproofing in combination with other materials.
Insulation: In summers it can keep the room cool with better air-conditioning and in winter the room will hold the heat in. This is achieved because of the air space between the ceiling and the false ceiling. The air in the air space acts as the insulator being a bad conductor of heat. It will not allow heat in or out.
Gypsum ceilings are fireproof
The false ceiling joints are almost invisible giving it a complete and smooth finish
They can conceal the underlying wirings.
Disadvantages of gypsum ceiling
Susceptible to moisture: Gypsum ceilings for kitchens and bathrooms must be made of tiles that are enhanced with other chemicals for waterproofing or stain proofing. PVC laminated gypsum ceiling tiles provide water-proofing for bathrooms.
False ceiling in low-ceilinged rooms will make the room look smaller.
Cannot be solely used for sound proofing.
The whole appearance of the false ceiling can be enhanced further with proper lighting, cove lights, layered ceilings and medallions. Wooden planks or veneers or wallpapers can be used to enhance the look further. So before you begin the interior design project, look up on the latest trends and get the best design suited to your needs.