Online shopping is increasing swiftly day by day. Even though bad economic situations, internet shopping is booming. There are many reasons behind the growth. Here's a list of reasons that people prefer online shopping rather than visiting shops. In online shopping, you can shop at any time. Even at midnight, you can shop the items that you need. You do need not to get ready with a good looking dress, apply makeup, wear accessories, and travel in the traffic. In traditional shopping, you need to spend all your time, energy and money for transportation.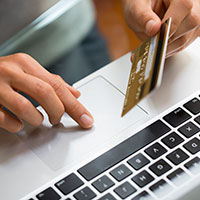 Mostly, people will have holidays on weekends only. Visiting a shopping mall for purchasing will eat your entire day. You can finish your purchase within a minute when shopping the products online and enjoy your whole weekend. Thus, online shopping is a hassle-free shopping without any crowd, pollution, and traffic.
You can have the option to access the global products and there will be no bar of geographical location. In shopping malls, you have the option to buy only the limited brands available there. If the desired brand is not available there, you have to look for another store till you got the desired product. If the brand is not available anywhere, you have to return without buying anything and simply wasting all your efforts and time. There are no such problems in online shopping and you can get all the products, compare their prices and get user feedback before you make a purchase.

In online shopping, there will be a lot of discounts and rebates where you can get products at a cheaper price when compared to traditional shopping. In shops, they purchase the products from wholesalers or manufacturers and the shop owners are acting as middlemen. They will always price the product high to earn profits for them.
Read also Popularity of Online Games Compared to Offline Games