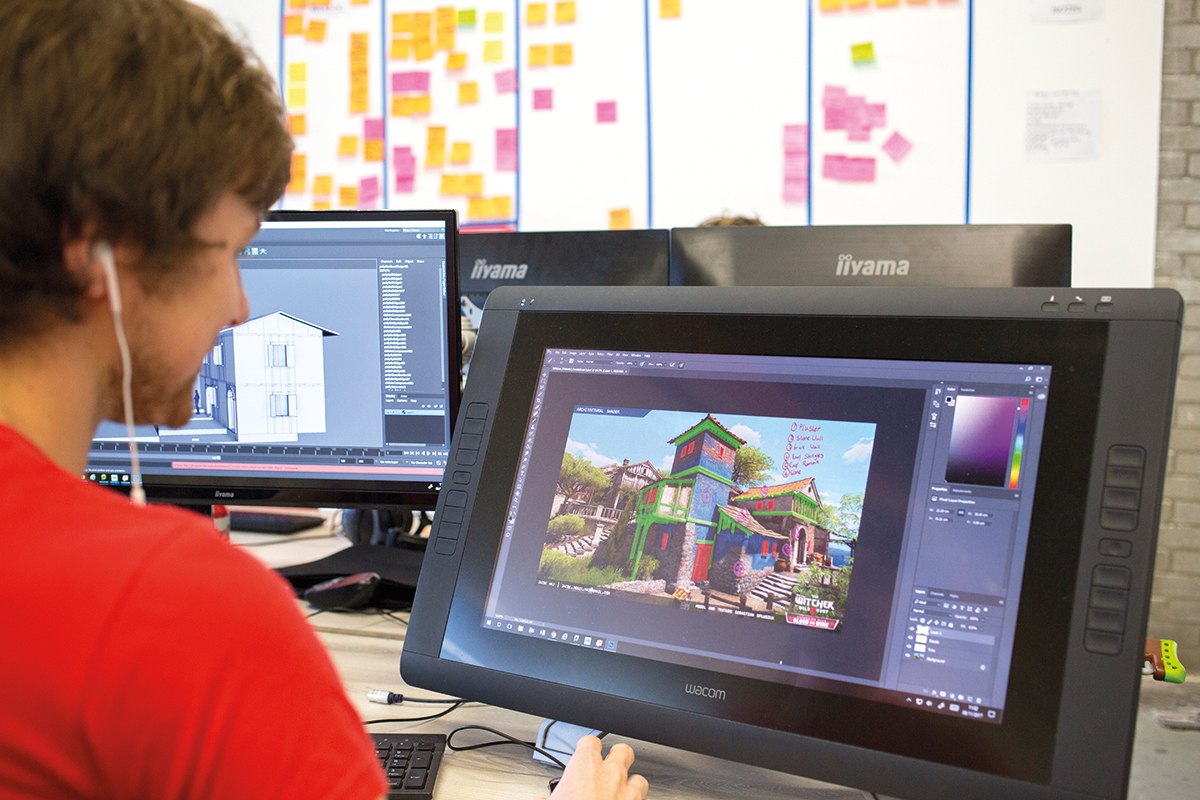 Game designing has evolved to become the highly competitive business among all the extremely talented game designers in today's world. Game designing only comes with passion and interest and it is not that skill that can be forced and fed.  Game designers are now present all over the world and are developing to emerge popular among the masses. Game designing may seem to be difficult at its initial stages of practice, but once the skill is mastered completely people are sure to outshine their competitors on a large scale. Listed below are a few tips to become a successful game engineer.
Become more aware of the various game designs.
        Get yourself trained from renowned and qualified institutes.

        Start working on the portfolio of your game design.

        Take up internship classes in game designing.

        Opt for a number of game designing jobs.

        Successfully complete all procedures during the selection and get yourself a decent job which accelerates your passion and interest towards game designing.
Designing of video games and developing games are two different paths which are often misunderstood and interpreted wrongly to mean the same. Game designing basically includes processes which involve creating
        New concepts that can be implemented towards developing a game.

        Game mechanics

        The storyline for the game
On the other hand, game development refers to the techniques and strategies which are useful in the construction of the games, from animation by making use of the programming for the engines. Designers and developers will have to coexist, for one cannot emerge successful without the help of the other. Their work becomes useless without the contribution of the other. The contribution of the designer becomes pointless if there are no developers to work on their designs and bring life to it. Similarly the contribution of the developers turn useless if the games which they develop does not go hand in hand with today's trends. The role of both developers and designers in building games is equally important. The designer usually directs and provides the developer all necessary inputs and instructions. The developer, on the other hand works towards the improvement of the game. They need each other to create and achieve the best results possible. Your aspirations to become a game engineer/ designer or a game developer depend completely on your passion, interests and talents.
Game designers
Game designers require loads of knowledge on the various designs available. A successful game designer does not just create successful and interesting game patterns, but should also be able to identify the reasons on why bad games didn't seem entertaining to the users. Fixing or repairing a bad game is the same as identifying it with minute changes.
Given below are a few simple steps, following which you tend to become successful game designers.
        Successfully completing a degree in robotics under a reputed and a highly qualified institution which proves useful in adding fuel to your passion.

        Undergoing and carrying out business trainings.

        Developing your own studio.