At a time when the central government is struggling for an environment that is business friendly, the Telangana government, under the leadership of K. Chandrasekhar Rao, has taken a bold step ahead and made a public welcome of the Right to Clearance Policy. This moves the state government closer to achieving its industrialization goals sooner than earlier anticipated. Just like the policy on right to information, the Clearance Right empowers businesses to query any delays in planned project implementation and to demand redress in case of undue delays.
Since the removal of license Raj, bureaucracy red tape and corrupt practices continues unabated as industries continue being controlled by retrogressive policies and unsound processes. The new Right to Clearance imposes a fine of Rs. 1,000 daily on any officer delaying any project clearance and allows stakeholders to question the delay. On the other hand, a 15-day ultimatum is imposed on project approval for all major projects which involve Rs. 200 crore and above failure to which they will automatically commence. For normal projects, a month time limit is also applicable just to ensure deadlines are promptly met.
Any failure by the government to meet set deadline means an automatic approval with some financial implications involved. Other measures which are geared toward a better environment to do business in the State include automatic project renewals, single window clearance and self-certification. Given that the cost of clearance delay is high, systems are deemed to work smoothly to fast track industrialization goals. These measures are not only aimed at the industry sector but financial lending institutions as well.
With the implementation of these changes, many stakeholders have lauded the Chandrasekhar Rao government. Many industrialists have termed the move positive and this has seen an increase in new projects in the State. This increased interest is because the Telangana State Government has shown its commitment in moving towards industrialization with its thinking-outside-the-box policy rollout. The change of policies ensures getting rid of middlemen, less corruption and bureaucracy according to the Chief Minister.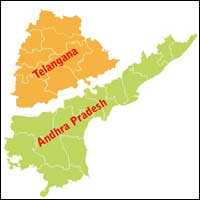 Getting rid of existing policies which abet bureaucracy instills confidence among businesses and industrialists and adds pride in project implementation and ownership. The State's move grants power to industries to improve and set new progressive standards failure to which they become irrelevant towards the industrialization goals among other benefits of the new business environment in Telangana. Quality of completed projects will be improved due to the improved approval process and project monitoring mechanism powers which are vested on the local industrialists and other stakeholders; a strategy which other Indian states need to match.
The Telangana government move becomes the yard stick by which other states are going to be measured against, thus raising the competitiveness across board. More inter-state investments due to less corruption, fast clearance and imposed fines are seen as positive measures to speed up the industrialization process. Poorly done or irrelevant projects will be a thing of the past since the processes are well structured amid strict adherence to due diligence by all state stakeholders.